HAPPENINGS: Laurel Hill Arts Festival celebrating its 10th anniversary
CRESTVIEW — The 10th anniversary of the Laurel Hill Arts Festival was rained out in April.
This event has been rescheduled for Saturday, June 5 from 11 a.m. to 3 p.m. on the grounds of Laurel Hill Presbyterian Church, 8115 Fourth Street, Laurel Hill. There is plenty of parking available.
This festival features local artisans and crafters, as well as food and music. Many of our favorite artists will be back along with new artists. Among the arts and crafts featured will be painters, wood workers, photographers, candle makers, bakers, and so on.
There will be delicious food available for sale. Jams, jellies, pulled pork sandwiches, lumpia, Italian ices and more goodies will be at the festival. The Boy Scouts will be back with their delicious cobbler.
The Emerald Coast Pipe and Drum Corps will be returning. They are always a fan favorite. The North Okaloosa Community Band will also make their debut at the festival. There will be plenty of great music which most will enjoy.
Some of the monies raised will be used to help fund the Laurel Hill Little Free Library, one for children and one for adults, locatedin front of Laurel Hill City Hall. Residents give, share and take gently used books.
In addition to the library, there is a free food pantry a short distance away stocked with canned and nonperishable goods for locals.
Members of the community contribute to both projects and contributions are gladly accepted.
As well as craft exhibitors and artists, there will be cultural and community groups on hand with exhibits.
The Baker Block Museum and the North Okaloosa Heritage Association will feature local historical displays. It is so interesting to see how our area has developed and grown.
Also the Crestview Area Sister City Program will share information about our relationship with Crestview's sister city of Noirmoutier, France.
We have a wonderful friendship with the people from this town, through our educational programs at Northwest Florida State College, as well as social and cultural exchanges.
This is a fun group with great activities. There will also be a group of Civil War re-enactors from Walton County participating.
The Crestview Police Department will be demonstrating what a great help their K-9 officers are and how they work as well help apprehending suspects. These K-9 officers will also be available for pets and visiting.
A last minute addition is the Okaloosa County Health Department. Department representatives will offer Covid-19 immunizations at this event.
They will have the Pfizer 2 dose version for children 17 and under and the single dose Johnson & Johnson vaccine for those 18 and older.
The festival is always a fun day. Come out and bring your family!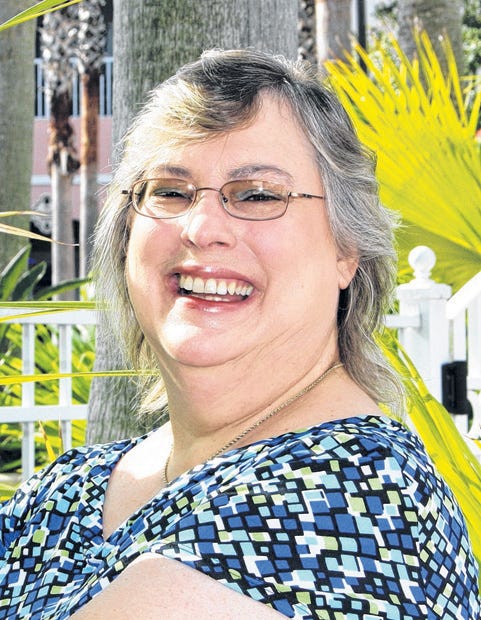 Janice Lynn Crose, a former accountant, lives in Crestview with her husband, Jim; her two rescue collies, Shane and Jasmine; and two cats, Kathryn and Prince Valiant.
This article originally appeared on Crestview News Bulletin: HAPPENINGS: Laurel Hill Arts Festival celebrating its 10th anniversary