Gloria Marguerite Atkinson Enfinger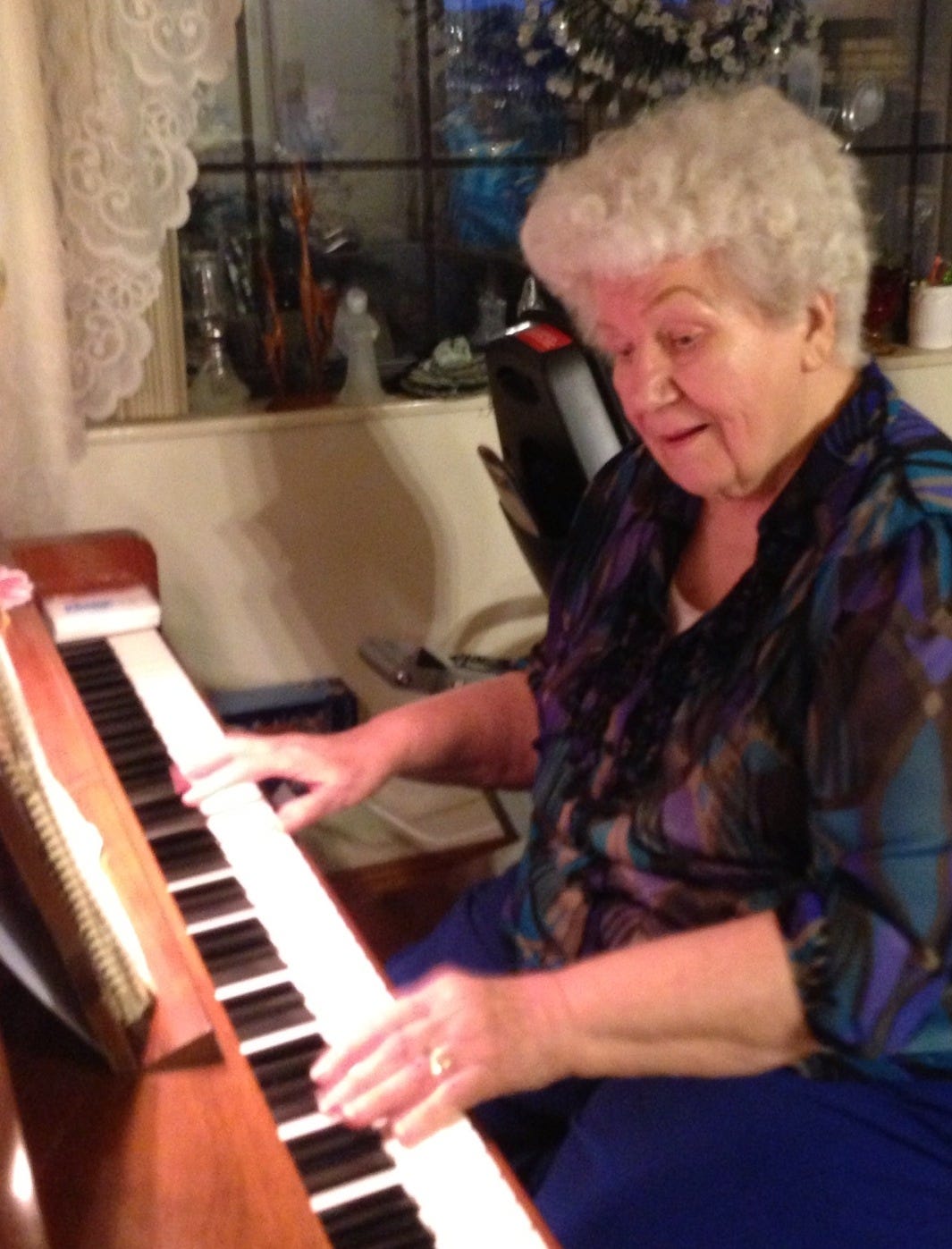 Gloria Marguerite Atkinson Enfinger of Pace, Florida, went to be with her Lord and Savior, Jesus Christ, on Saturday, November 3, 2018.   She was born February 4, 1925, the youngest of nine children, raised by Adolphus and Mollie (Barham) Atkinson in Johnston County, North Carolina.
Gloria left home as a young adult after hearing a recruiter from the FBI, and joined the service in Washington, DC, as a messenger.  She earned a certificate from the FBI honoring her war-time service during WWII.  This employment also took her into the path of Floyd Quentin Enfinger, whom she met and married after one month and two days.
Their marriage, with love and commitment of both to each other, was to last until the death of Floyd in 2013 – more than 67 years.  In addition to her husband and parents, Gloria was preceded in death by all of her siblings, sisters, Noreen, Zylphia, Claudia, Lorna, Lois, and Mavis; and her brothers, Stanley and Hardee.
Gloria is survived by her children, Jennifer Freeman, Floyd Quentin Enfinger Jr., Neal Christopher (Sandra) Enfinger, Beverly (Rob) Donnell, and Teressa "Teri" (Bruce) Wedlund.  She is also survived by her sisters-in-law, Cossie Atkinson, Lillian Coleman, Jessie Tatum; and her brother-in-law, Fred Bailey; thirteen grandchildren; fifteen great-grandchildren; and numerous nieces, nephews, and cousins.
Gloria was a longtime member of the Order of Eastern Star and served for several years providing support during gatherings with her musical talent.  Floyd and Gloria also participated for many years in the USS Philadelphia CL40 reunion with Gloria providing the center of entertainment by playing music from the big band era on the piano.  The Steadham reunion and numerous church services were other venues where her talents were a blessing to others.
Funeral services will be held at 10:00 a.m., on Thursday, November 8, 2018, at Lewis Funeral Home, Pace Chapel, with Dr. Mike Wiggins (Pine Terrace Baptist Church) and Pastor David Rowan (Faith Baptist Church) officiating.
Active and Honorary Pallbearers: Robert Bailey, James Campbell, Victor Campbell, Hank Coleman, Greg Cotton, Jeremy Cotton, Art Enfinger, David Enfinger, Jimmy Howell, Jerry Lee, Winston Norris, Wayne Orr, Tharold Pinkard and Billy Simmons.
Graveside Services will be held at 1:00 p.m., November 8, at Barrancas National Cemetery, onboard Pensacola Naval Air Station, with Lewis Funeral Home directing.
The family wishes to thank Dr. Thomas Messe, the staffs of the Forsyth House, Sandy Ridge Health and Rehabilitation, and Covenant Hospice for the loving care of their Mother.
The family requests memorial donations may be made, in Gloria's name, to the Pregnancy Resource Center of Milton (Pregnancy Resource Center, 5736 Stewart Street, Milton, FL 32570, or online at www.prcofmilton.org)
This article originally appeared on Crestview News Bulletin: Gloria Marguerite Atkinson Enfinger