EXTENSION CONNECTION: Free VITA tax filing available in February
We have entered a new calendar year, but there is one piece of business still left to handle from 2020…taxes!
I know many readers probably cringe at the thought of filing taxes, but there is a relief to be had in a financial tax refund for some. This year, the IRS will begin accepting and processing individual income tax filing on Feb. 12.
A variety of options are available to individuals seeking to file their taxes, such as visiting a business or financial professional specializing in offering tax preparation services; or purchasing filing software to prepare individual taxes on your own.
Qualifying individuals may utilize the IRS Free File Program to file taxes electronically, on-line for free, with partnering tax preparation companies. Visit the IRS Free File Program website at https://www.irs.gov/filing/free-file-do-your-federal-taxes-for-free to see if you qualify.
More Extension Connection Articles: Click here to see more Extension Connection articles
This year, the Okaloosa County Extension office will be offering the VITA (Volunteer Income Tax Assistance) program for eligible individuals. This program is a free service and will begin in mid-February.
Volunteers with training will be available to prepare and file individual taxes by appointment only for households with a total income of $66,000 or less; additional qualifying criteria will apply.
Call 850-689-5850 to schedule an appointment beginning Feb. 12; limited space is available. CDC guidelines for COVID-19 at the time of the appointment will be observed.
For more information on filing individual taxes, contact Jill Breslawski, family & consumer science agent with the UF/IFAS Okaloosa County Extension, at 850-689-5850 or jbreslawski@ufl.edu.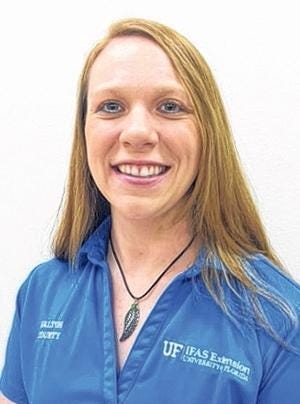 Jill Breslawski is an agent at the University of Florida's Institute of Food and Agricultural Sciences Extension office in Crestview.
This article originally appeared on Crestview News Bulletin: EXTENSION CONNECTION: Free VITA tax filing available in February