'Drumline Live' marches to Mattie Kelly Center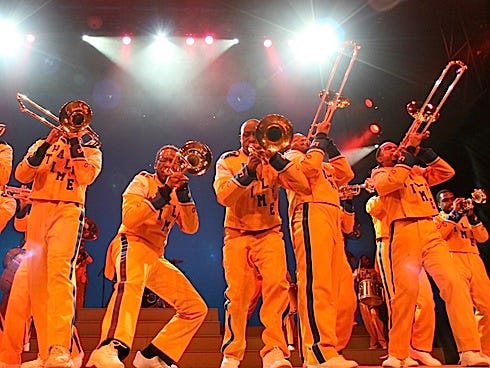 NICEVILLE — Kicking off its fourth packed-house national tour, "Drumline Live" will "parade out of the football stadium and onto the stage" 7:30 p.m. Nov. 7 at the Mattie Kelly Arts Center at Northwest Florida State College in Niceville.
The show — a synchronized musical and athletic showcase based in the historically black college/university tradition of the show-style marching band — features a mix of sounds from the hottest contemporary hip hop, R&B and classic Motown tunes to the rousing sounds of the great brass tradition.
Tickets are $35 each at the box office at 729-6000 or at www.mattiekellyartscenter.org. There is a $2 per ticket processing fee.
This article originally appeared on Crestview News Bulletin: 'Drumline Live' marches to Mattie Kelly Center