Dogs enjoy a day at the park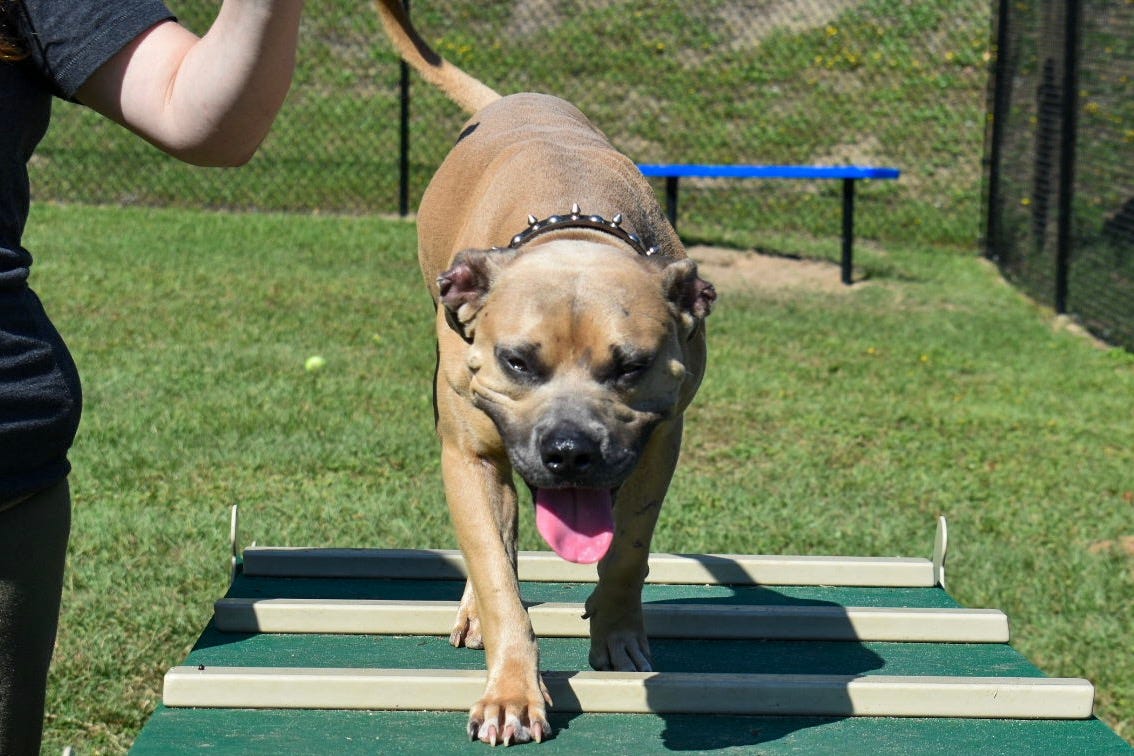 CRESTVIEW — The dog park at Twin Hills, known as the Bark Park, has been open since May.
Brooklynn Heglund has been taking her pit bull, Danilo, to the park every day since.
"I like for him to have interactions with other dogs," Heglund said.
Heglund said she has two dogs, but on Monday afternoon Danilo was the only dog she brought to the park.
"I think it shows that pit bulls aren't born aggressive," Heglund said of having Danilo out at the park. "It's all about how you raise them."
Danilo spent much of his time at the park walking around sniffing on the grass and walking over and through different obstacles on the medium-to-large- dog side of the park.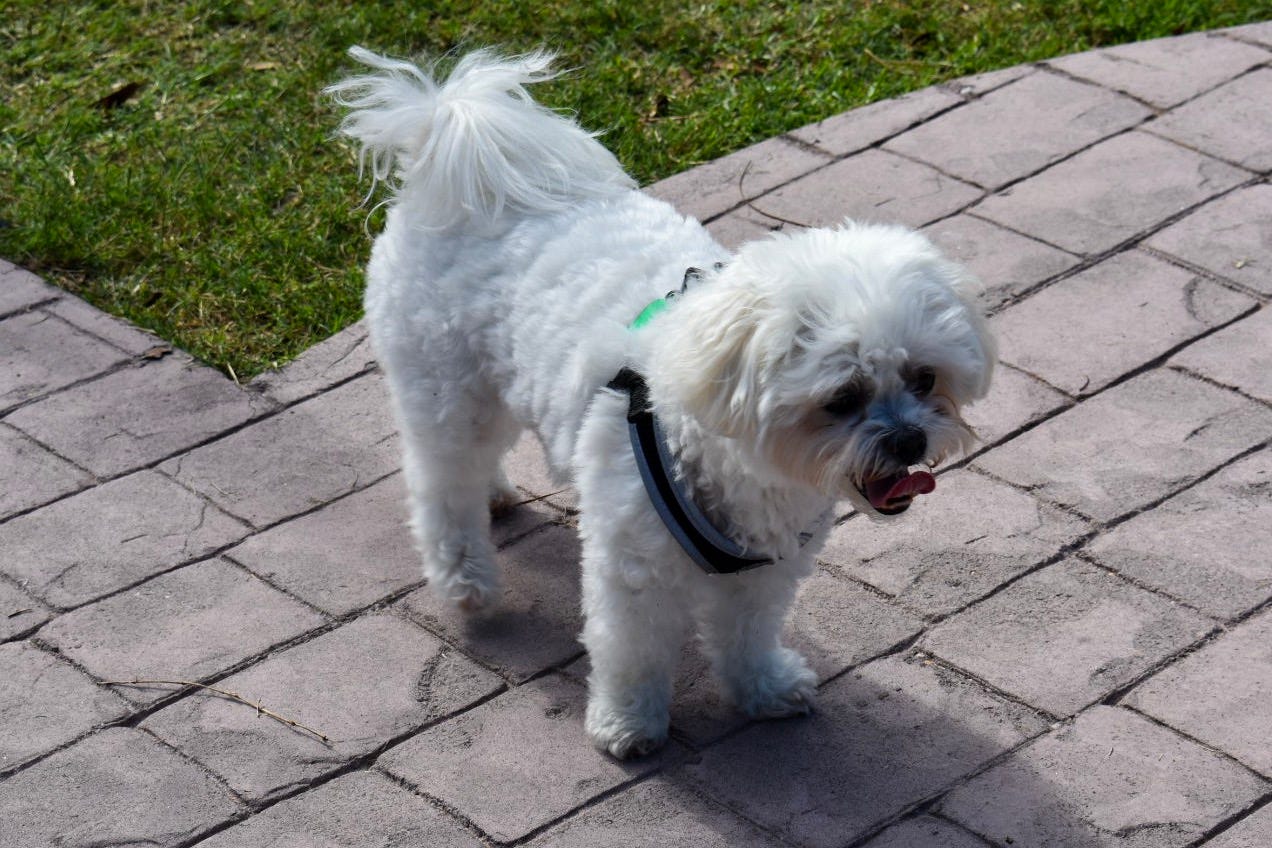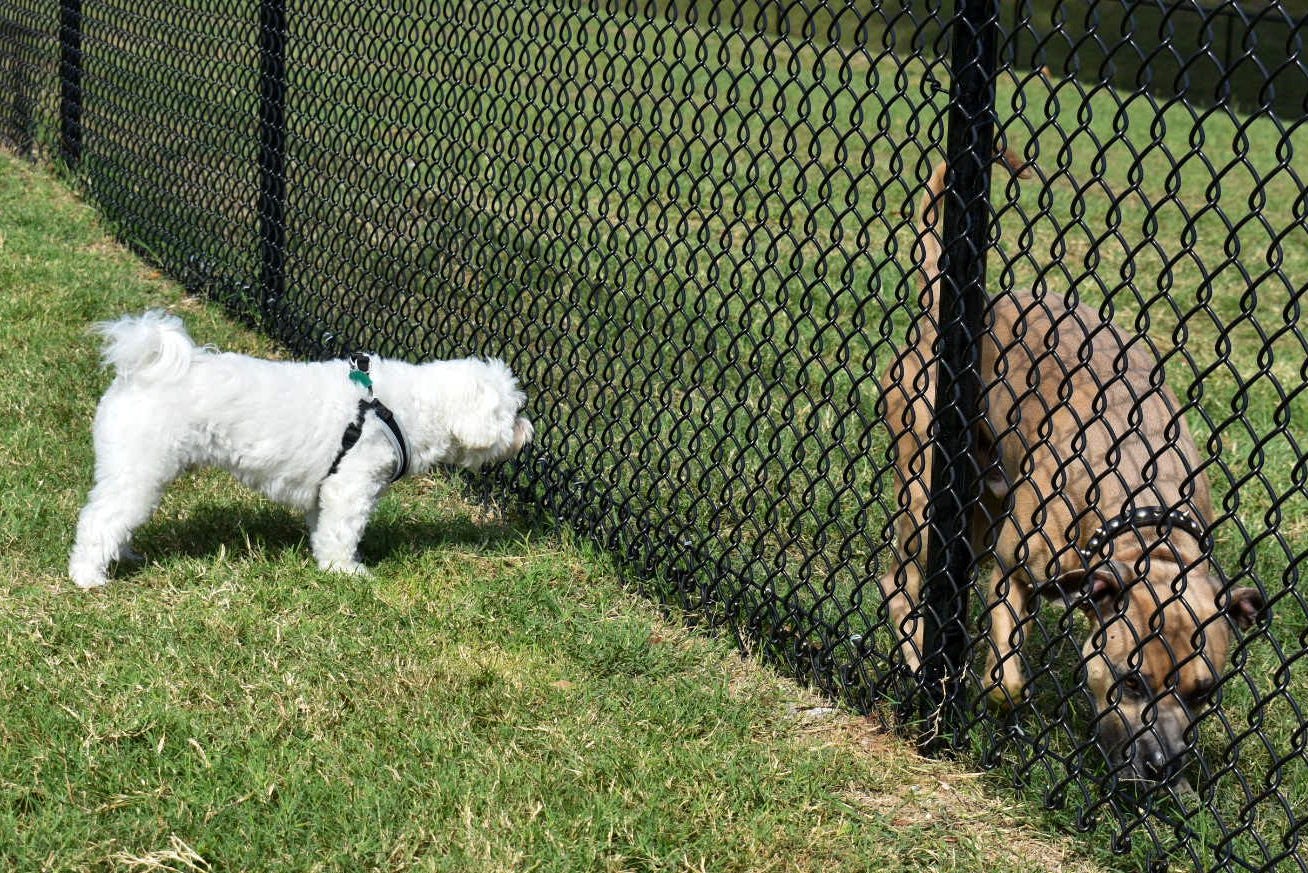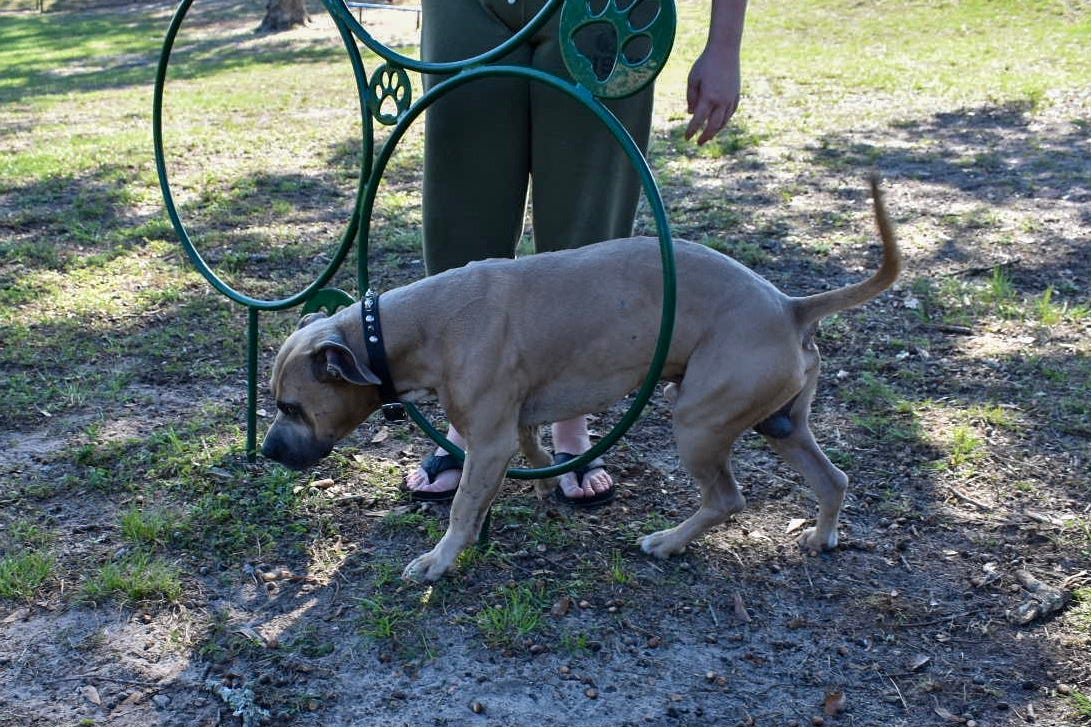 This article originally appeared on Crestview News Bulletin: Dogs enjoy a day at the park