'Broadway Rox' runs Oct. 11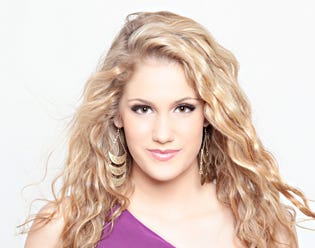 NICEVILLE—If you think Broadway tunes are stodgy old pieces out of the Great American Songbook celebrating beautiful mornings, having a dream, dreaming impossible dreams and climbing ev'ry mountain, you haven't been to the musical theatre in, oh, about 40 years. While Broadway hasn't lost its traditional sound, it certainly has added a beat.
Catalogue musicals have embraced pop music, stepping beyond shows woven around the classic songs of Rodgers and Hart and the brothers Gershwin to include shows incorporating the classic rock of ABBA ("Mama Mia"), the Four Seasons ("Jersey Boys"), Billy Joel ("Movin' Out") and, gasp, the Bee-Gees ("Saturday Night Fever").
Original shows with a decidedly rock-n-roll beat can be traced back to Galt MacDermot's "American Tribal Love-Rock Musical" "Hair," which opened off-Broadway in 1967 before moving onto the Great White Way—and the musical theatre mainstream—a year later.
"Hair" opened the door to rock-score-based musicals including Sir Andrew Lloyd Webber's 1971 musical "Jesus Christ Superstar," based on his 1970 rock opera.
With rock music firmly entrenched on Broadway, the genre naturally progressed to successful long-running shows such as today's "Wicked" and "Mama Mia," and minor disasters such as "Taboo," based on the life of Boy George. Though it ran for two years on the West End, the New York version was heavily rewritten and lasted just 100 performances.
Broadway's rock scores now come in a staged rock-concert-format to the Mattie Kelly Arts Center at Northwest Florida State College at 7:30 p.m. Oct. 11. Broadway rock and pop hits include numbers from "Wicked," "Jersey Boys," "Rent," "The Who's Tommy," "Mamma Mia," "Smokey Joe's Café," "Hair" and "Jesus Christ Superstar."
With a five-piece rock band, the show features "American Idol's" Shannon McGrane and Broadway stars Carrie Manolakos ("Mamma Mia," "Wicked"), Justin Matthew Sargent (taking a leave from his lead role in "Rock of Ages"), Shelley Thomas ("Rent," "Brooklyn") and Dustin Brayley (Trans-Siberian Orchestra, "Saturday Night Fever") and Darren Ritchie ("Wonderland," "Dracula," "Little Shop of Horrors").
Adding a local twist, the Northwest Florida State College Soundsations show choir and Raider Rhythms dance team will join the Broadway stars in several musical numbers. The student performers include Elise Jenkins and Hanna Kania of Crestview.
Tickets are on sale now at the Mattie Kelly Arts Center box office for $35. Purchase online at www.mattiekellyartscenter.org, by phone or in-person from the box office, 729-6000. The box office opens at 6 p.m. the night of the show for any remaining seats.
This article originally appeared on Crestview News Bulletin: 'Broadway Rox' runs Oct. 11