After circling the school multiple times, the Bell 206 "Sea Ranger" touched down in the middle of the school's auxiliary field. Santa then made his appearance to cheers from dozens of young students. Sporting a big red sack full of candy canes, Santa greeted the children with high fives and festive peppermint treats.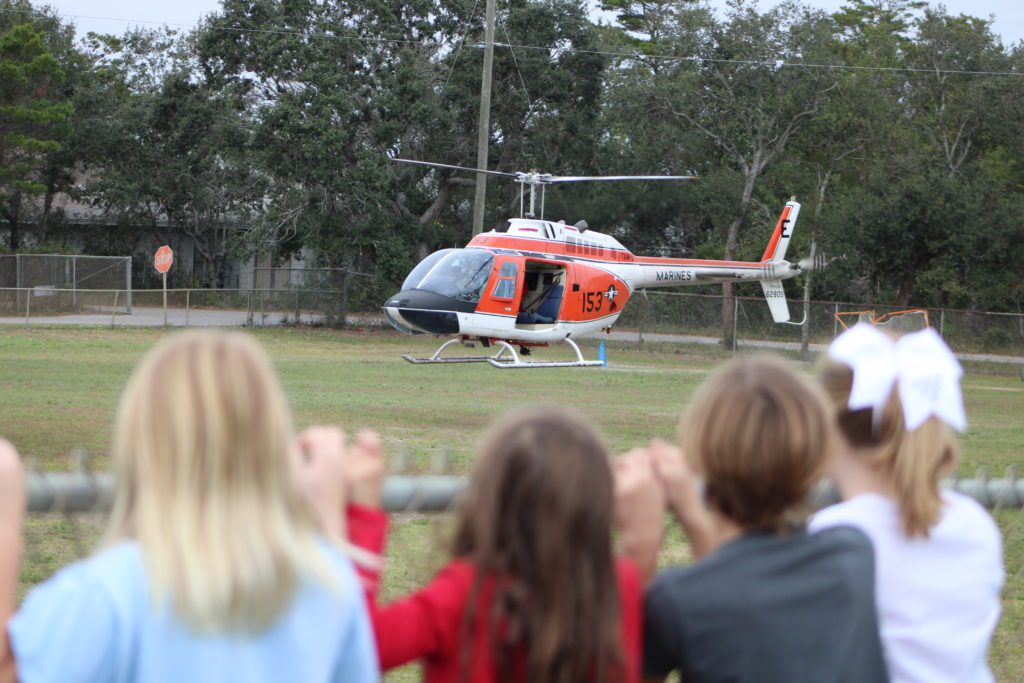 According to Assistant Principal Kim McChesney, the helicopter training squadron reached out to the school first. Lt. Cmdr. J.T. Kadz, the "Ops Boss" of the HT-8 Eightballers, helped bring this event to fruition after some phone calls and numerous emails to school officials, local police and the fire department.
"We fly over this area every day and that's one of the things I said to Principal Stevens," Kadz said. "I said, 'Hey, I'm sure you guys see our helicopters flying overhead a lot. How would you like us to land and bring in Santa?'"
Kadz got the idea to bring St. Nick to Gulf Breeze Elementary after some friends from his church suggested it. He originally wanted to land at his children's school, but they're desensitized to helicopters from being around them so often, he said.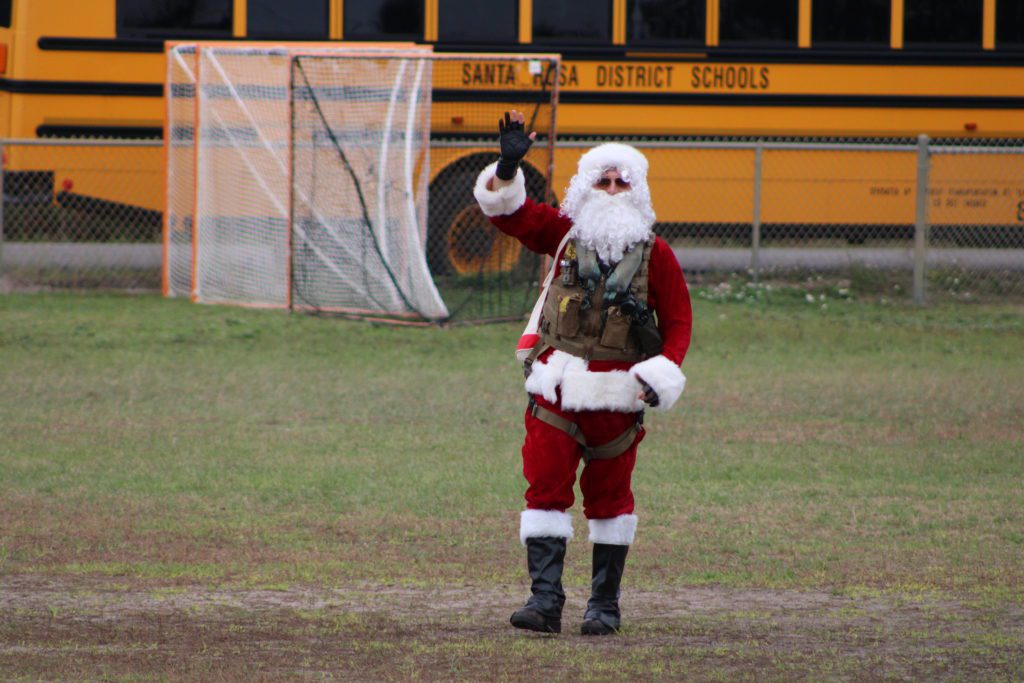 "I've got four boys and I asked them if they wanted me to fly to their school and they were like, 'No, we're OK. We've seen enough,'" Kadz said, laughing.
According to Santa, the flight from the North Pole was excellent, but cold. The helicopter was flown by two instructors, while student naval aviators waited on the ground to help answer questions from hundreds of children.
"This is our training helicopter. We train Navy, Marines, Coast Guard and international students. This is the first helicopter they fly," said Lt. Cmdr. Jim Mazel of the United States Coast Guard. Mazel oversaw everything on the ground, ensuring a smooth landing by the helicopter team.
"It's fun for us, it beats working for the day, right?" Mazel said, smiling.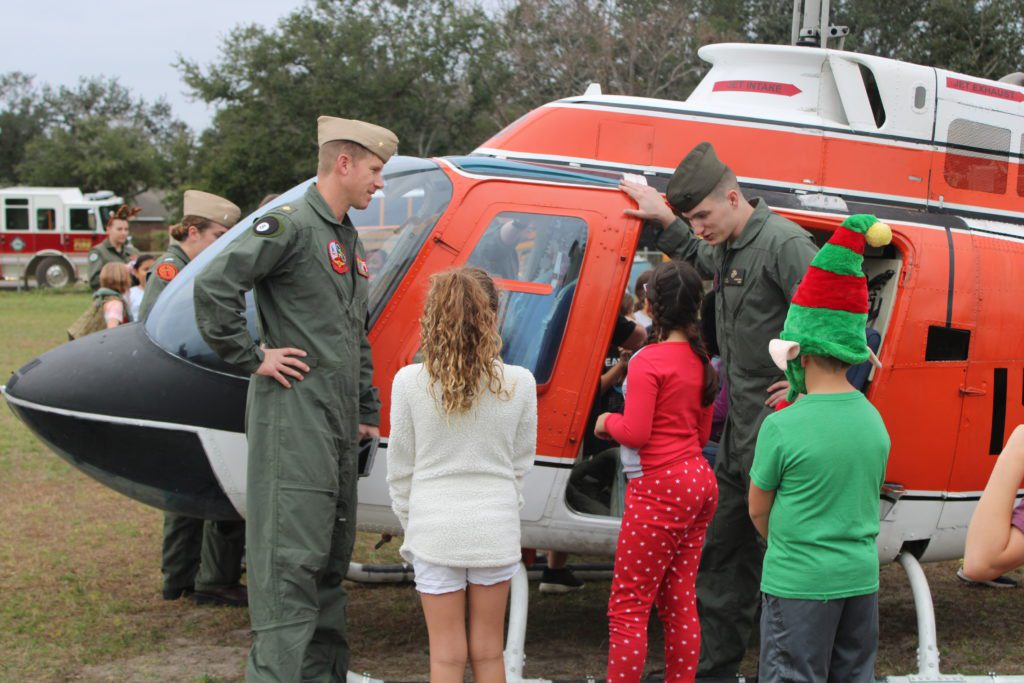 Dan Konieczny, a first lieutenant and student aviator with the United States Marine Corps, arrived at the unit earlier this month, and is already getting involved with the local community.
"It's cool to see them all get so excited about this. I volunteered to come out and do this just because I was one of these kids once," Konieczny said.