Rausch specializes in restoring old buildings and spends time networking with vendors and hobbyists who sell or repair vintage items. He led the renovation work at the Bush House, which reopened last year as the Crestview History Museum.
"You feel like you have been in a place that has been updated and modern but at the same time it is still period-appropriate," said Chance Leavins, public information manager for the City of Crestview.
According to the National Register of Historic Places for Crestview, the old Post Office building was originally built in the 1940s.
After the post office moved, the building was used as a pawn shop, but that business closed its doors after the owner died. The building had remained vacant for about three or four years before the city purchased it.
After assessing the building's inspections and reports, City Manager Tim Bolduc proposed the idea of purchasing the building for city office space and renovating the building as part of the recent efforts to improve Main Street.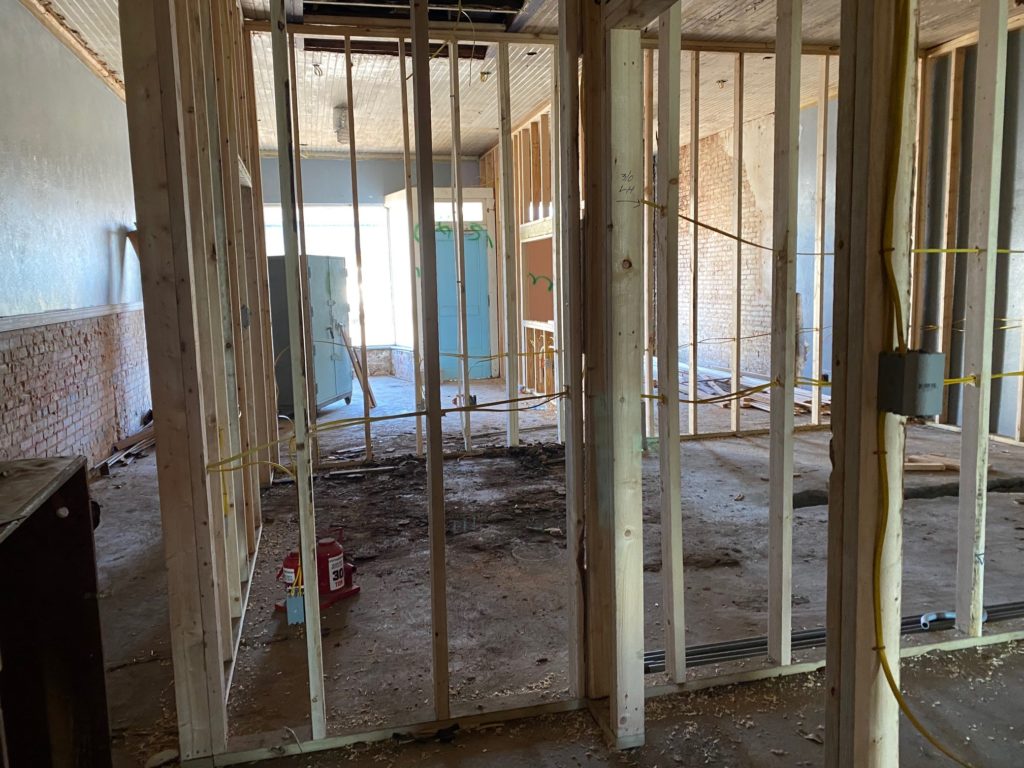 "We are trying to revitalize our downtown," Leavins said. "We are talking to other businesses about (making repairs and updates). We want to practice what we preach."
Jayce Vanderford, project manager for the City of Crestview, said they are working to uncover the original brickwork in the building, redoing the floors to emulate the original flooring, and paying close attention to the doors, windows and fixtures.
"(We are) keeping the historic aesthetics," Vanderford said. "Anything we can preserve we are trying to do that."
The project has had the expected challenges that typically come with restoring a building with significant age. The roof had to be replaced, which proved to be a well-placed investment after revealing the original five layers or so of previous roofs were still on the building.
Once the renovations are completed, the building will be used to house office space for the Crestview Redevelopment Agency and Main Street Crestview Association, along with a city conference room. The storefront area of the building would offer space to sell Crestview, CRA and Main Street merchandise, which would help draw revenue for future projects.
Currently, CRA and the Main Street Crestview Association are leasing space at another location on Main Street.
The renovations are currently on schedule and are projected to be completed this summer.
"This is one of my favorites. I'm happy with it," Vanderford said. "I'm invested in it and excited for this one."